Sharp QNET Air purifiers have always been some the most popular and influential in the market. But with two really effective and efficient model to choose from, the biggest confusion that you are bound to suffer is about which one to buy? Should I buy SHARP QNET ZENsational Air purifier or the more compact SHARP QNET SmartAir Air purifier?
You must have all heard of how the air we breathe is filled with pollution, dust, and other allergens. And it has also become knowledge that the best way to keep yourself and your family safe from these pollutants and irritants is to invest in an air purifier. But with such a wide range and variety to choose from, finding the perfect air purifier for your home can be a daunting process.
Sharp has always been a leading name when it comes to air purifiers and other home appliances. And now, Sharp and QNET have come together yet again to bring you the two revolutionary air purifiers. Armed with Sharp's patented Plasmacluster Ion technology, Sharp QNET Zensational Air Purifier and Sharp QNET SmartAir Air Purifier are arguably two of the best air purifiers available in the market today.
What makes Plasmacluster Ion better than Negative Ion technology and others?
Most common air purifiers available in the market make use of Negative Ion technology to purify the air. This works by ionising the oxygen atoms in the air into anions, which absorb most of the smoke, dust, and bacteria in the air. This is extremely efficient in what it does, removing nearly 99% of the pollutants and other particles. But the main drawback with a negative ion air purifier is that the particles fall to the floor and even into your food. It also does not help that the ions have a very short life, after which, the allergens return to the air.
However, Plasmacluster Ion technology works by producing both negative and positively charged ions that interact with the allergens in a different way when compared to the negative ions. It works by creating a hydroxyl group on the surface of the mould or virus present in the air and destroying its DNA.
Plasmacluster Ion Technology is also better than Negative Ion technology when it comes to eliminating odour and infectious agents.
Sharp QNET ZENsational Air Purifier
A QNET exclusive in the Indian market, Sharp QNET ZENsational Air Purifier's high-density Plasmacuster Ion can neutralise over 29 different pathogens, including H1N1, MRSA, E. coli and more. Not only does it remove said pathogens from the air, but it can also clean it from various surfaces. Its dual function PANDAA filter neutralises gases and other chemical fumes by converting them to harmless gases. The True HEPA filter has a higher efficiency than those of conventional air purifiers, capturing 99.97% of particles. This makes sure that pollen, mould, and dust as small as 0.3 microns are removed.
Sharp QNET ZENsational Air Purifier not only keeps the air you breathe fresh and pure, but it can also do wonders to your skin. With its integrated humidifier, it keeps your skin hydrated and fresh while safeguarding you against throat infection.
SHARP QNET SmartAir Air Purifier
As you can already see, SHARP QNET ZENsational is already a contender for the best QNET Sharp air purifier. But SHARP QNET SmartAir Air Purifier takes what makes ZENsational popular and effective and adds it to a smart IoT function. This allows you to control your SmartAir Air Purifier with the help of the SHARP AIR app, as long as the air purifier is connected to the internet.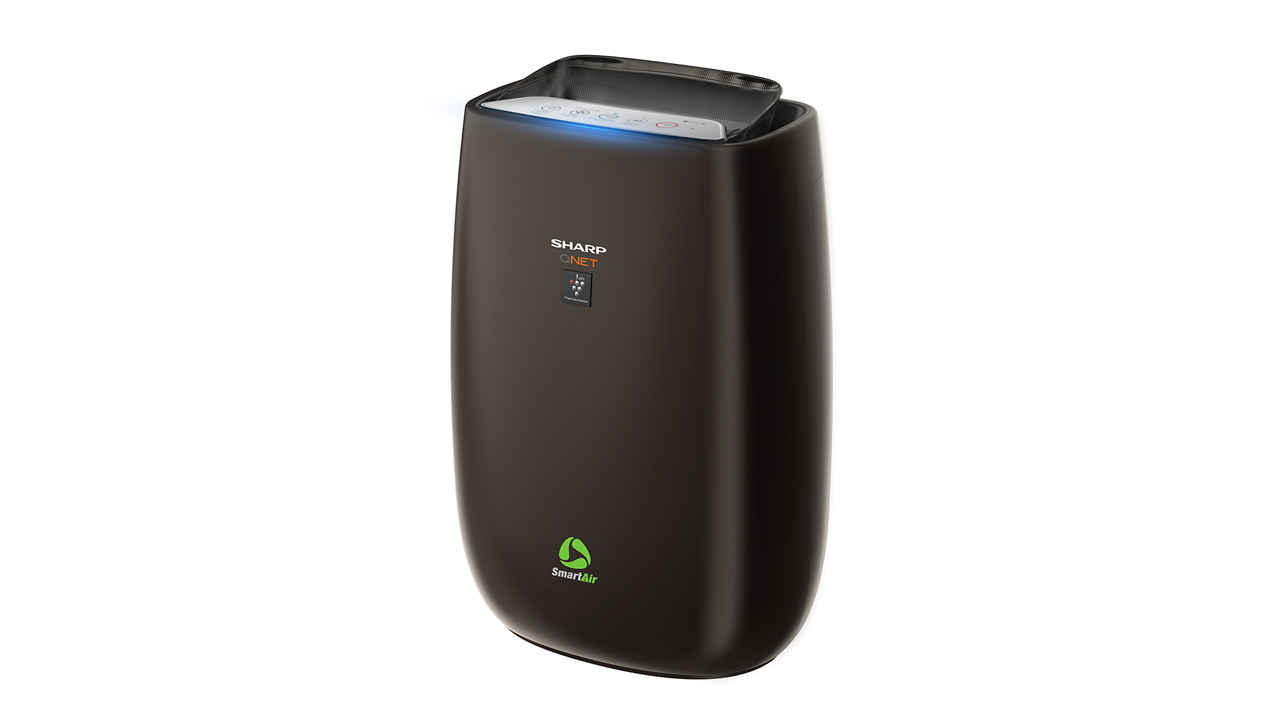 The SHARP QNET SmartAir Air purifier also uses Plasmacluster Ion technology to provide the purest, forest fresh air in the comfort of your home. But the SHARP AIR app allows you to control your air purifier, monitor the air quality, filter health among others. With this, you can activate your air purifier as you make your way to back home and reach to forest fresh air.
As you can see, SHARP QNET SmartAir air purifier is a smarter and advanced version of the Zensationa air purifier. The only con for the former when compared to the latter is the reduced area that it can cover as it is meant for smaller spaces.
So what are you waiting for? Head on to the QNET India eStore and get your Sharp QNET air purifier today!